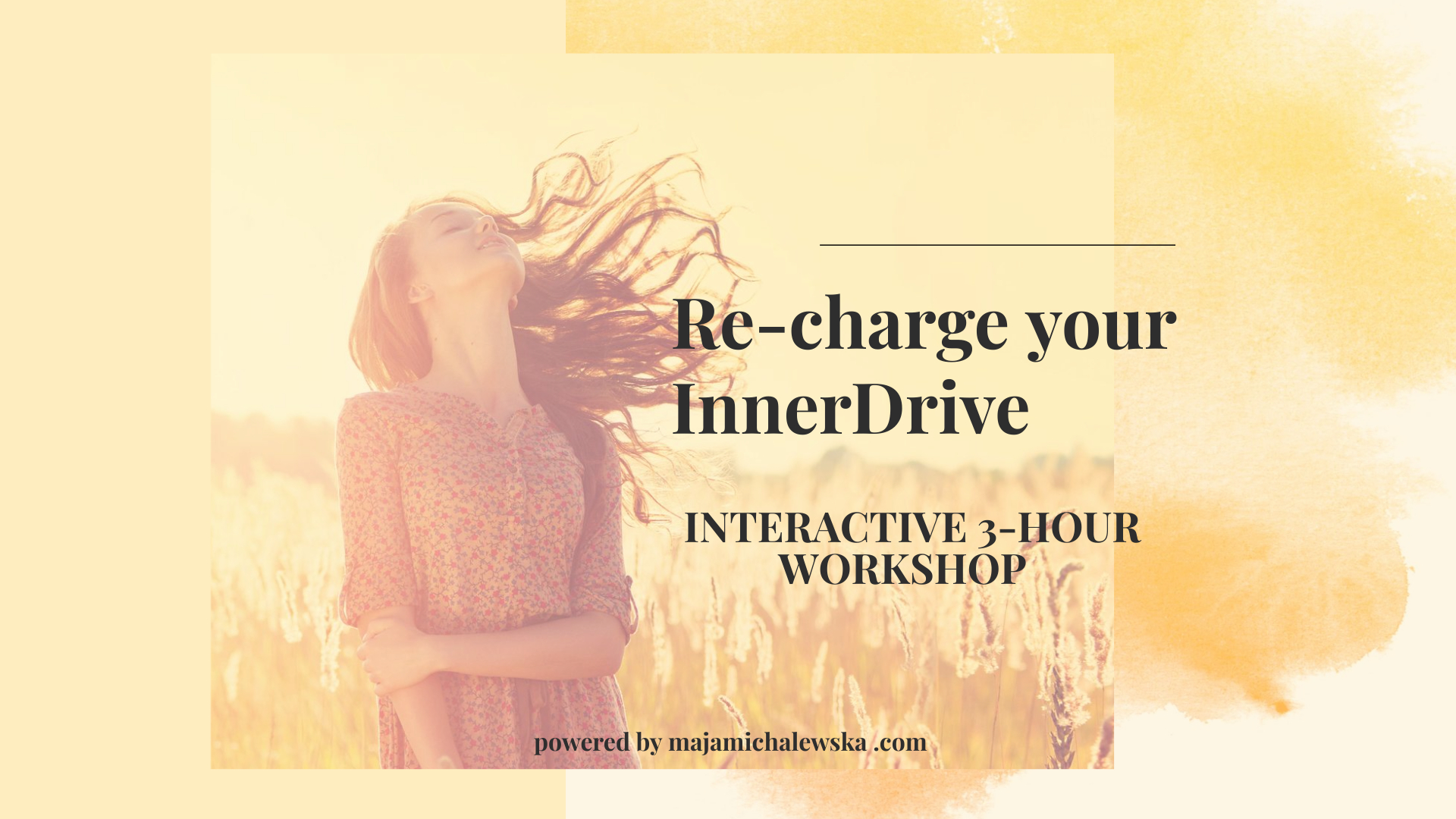 Re-charge your InnerDrive
Re-charge your InnerDrive–an interactive workshop for change-makers, creators of tomorrow and innovators.
I am pleased to invite mission-driven change-makers yearning to create a more sustainable world to join the upcoming 3-hour workshop: Re-charge your InnerDrive.
Driving the change does not need to deplete your well-being or health.
The workshop offers a deep immersion in self-care practices for change-makers and a simple guide on sustaining a creative and passionate InnerDrive.
Join in an interactive 3-hour session, where you will discover how to:
– build a foundation for a long-lasting self-care practice
– attune more to your needs and inner signals,
– regain vital energy and joy for change,
– incorporate simple practices to prevent overwhelm and burnout,
– tune in with what is the next most important step on your mission-driven path.
What to bring with you to the workshop?
A yoga mat/blanket to sit comfortably on + a notebook and something to write.
SIGN-UP FOR THE WORKSHOP
There is a 45 DKK fee to secure your spot in the workshop.
Please follow the link to the Eventbrite website where you can sign up.